Payit Account Closing Request
If you wish to close your Payit account, please fill out the form below to initiate the process. Please note that this action is
irreversible and will result in the permanent loss of your account and all associated data.
Steps to Close Account via the App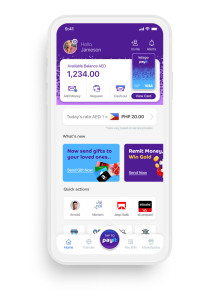 From your Payit Home screen, go to the settings icon top left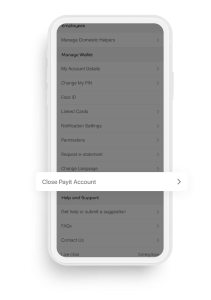 In the settings screen, scroll down to Manage Wallet Section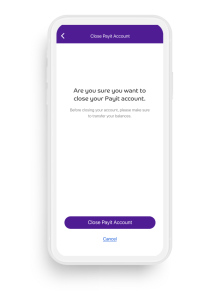 Once you choose to close your Payit account, a confirmation email will be sent to your registered email
We're constantly striving for excellence. If you have any questions or ideas that could contribute to a better user experience, we'd love to hear them. Share your insights with us today!