Pay the bill while you chill
How great would it be if you could make your bill payment for utility in one go from home? payit makes that happen. No more wasting time trying to pay your bills individually or struggling to keep track of bill payments. You can also top-up your pre-paid Du, Etisalat, NOL, Mawaqif and Salik. Check bill payments off your to-do list in a few clicks.
BILL PAYMENTS
Why should you pay bills with payit?
Paying bills is a boring, mundane task that payit has fabulously simplified, so you don't waste time in queues or on individual utility websites. We have combined all your utility payments under payit so you don't spend more than a few seconds paying bills.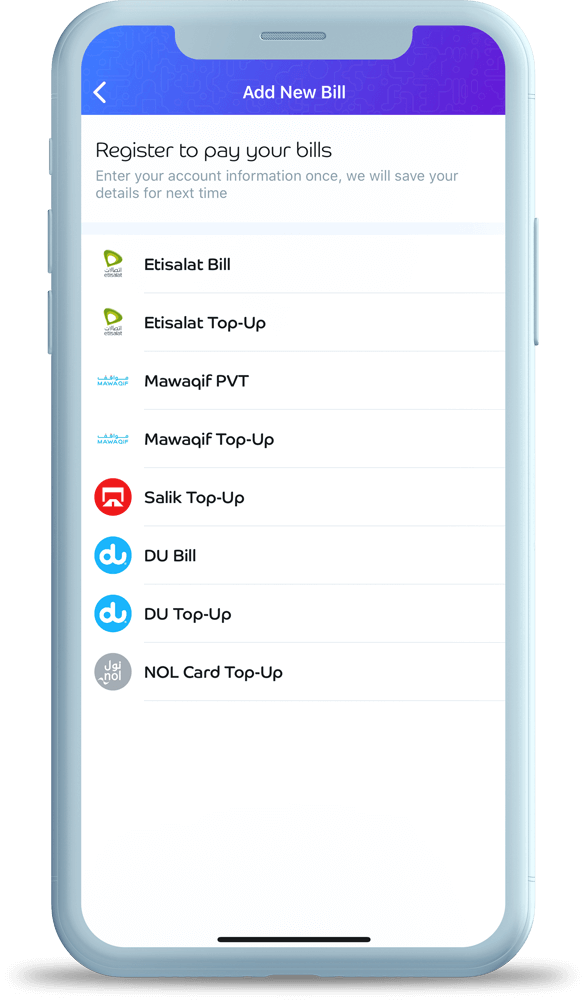 Link a bill
Add a bill you'd like to pay.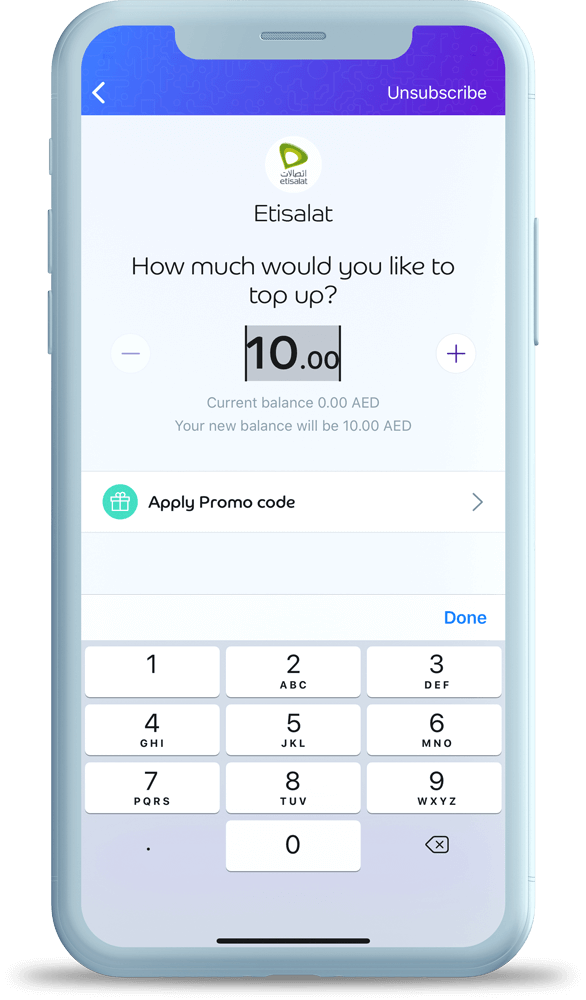 Tap to pay
Enter the billed amount or an amount you wish to pay. Tap 'pay' and enter your payit PIN.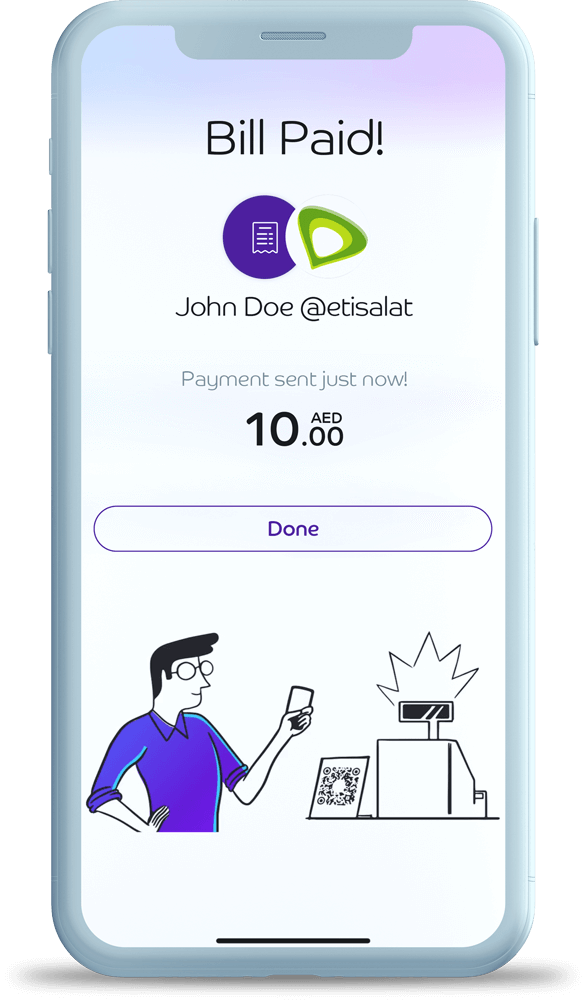 That's it!
Your payment will be processed immediately.