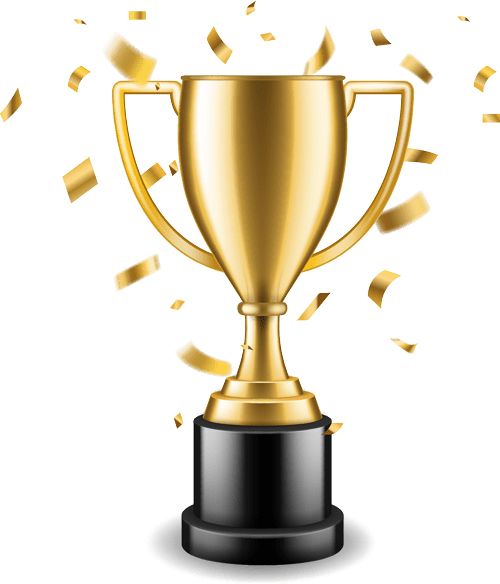 WELBERT ARCELO TION •  ALLAN AKAMPA • NICKO CAO MAYO •  SWEDERIC MATIC SALVADOR • SWAPNIL SHRESTHA •  JEFFREY JOSE BARDELOSA 
ROMULOJR EDUAVE GARDOCE •  MITHARAM BAJGAIN •  BIDYAPARIYAR SUKLAL • DIL BAHADUR TAMANG •  MOHAMMED SHOHEL RANA MOHAMMED JAHANGIR ALAM
LOUISE JERRIAN GUEVARA CAYETANO •  Ivan Koryakov • SARAH FABULA AQUINO •  RAM SHARAN THAPA • SHOIRA KADIROVA • Nomphelo Mcengwa
Maika Rose Coralde Gastilo •  Alexander Robrigado Sanosa • NODIRBEK HOMIDOV •  SARADHI MOHANAN SIVAR MOHANAN • RAJENDRA PRASAD SHARMA •  NASEEM AKHATAR ANSARI SAMM
SHEENNE ESTRELLA MARABE •  BUNYOD ABDULLAEV • MACHHINDRA RIJAL •  JOEY ESCAMILLA APACIBLE • CALTON TIMOTHY KISEKKA •  MAHER HADDAD
MELCHOR ABAD ECWASEN •  TSHERING DOMA SHERPA • FATEN K A ABUTEIR •  MOLEN JR ALEGRIA TAYCO • PARAMATMA CHAUDHARY •  SURYA MAN BAJRACHARYA
Manjit Singh Dilbag Singh •  DON TAMBA HAYES • Catherine Ann Datulayta Tayudan•  EMAD ABDULWAHAB SINAN A ABULOHOM • JOSE MELINDO CELAJES •  GRAZYL MAGHARI SABA
ANOJ SHADASANKAR •  SANJARBEK SHOYATJON UGLI TOKHIRJONOV • RUBY ANN RUSTIA SOLOMON •  PEDRO ENDAYA DIMAILIG • SUJAN NIRAUL •  ABIGAIL VITE SARIBAY
BABINGTON NCUBE •  SURENDRA MAGAR • JHON VJAY BUSCAINO ENCOMIO •  RAQUEL PANAPANAAN MONTEAL TO • NARZILLO ZIYADILLOEV •  SANAM MUNAWAR MUNAWAR HUSSAIN • MINGMA LAMA
Marla Arlette Evangelista Villegas •  RASHED MOHAMMED SAEED ALYABHOUNI AL DHAHERI • MELODY RUTHARANCEL DAYAPERA •  NIRAJ KUMAR MANDAL • MARY GRACE ESTOCONING TADULAN •  MOHAMED ABDELRAOUF ALI ABDELMAGIED • PIO PEPITO DEQUILLO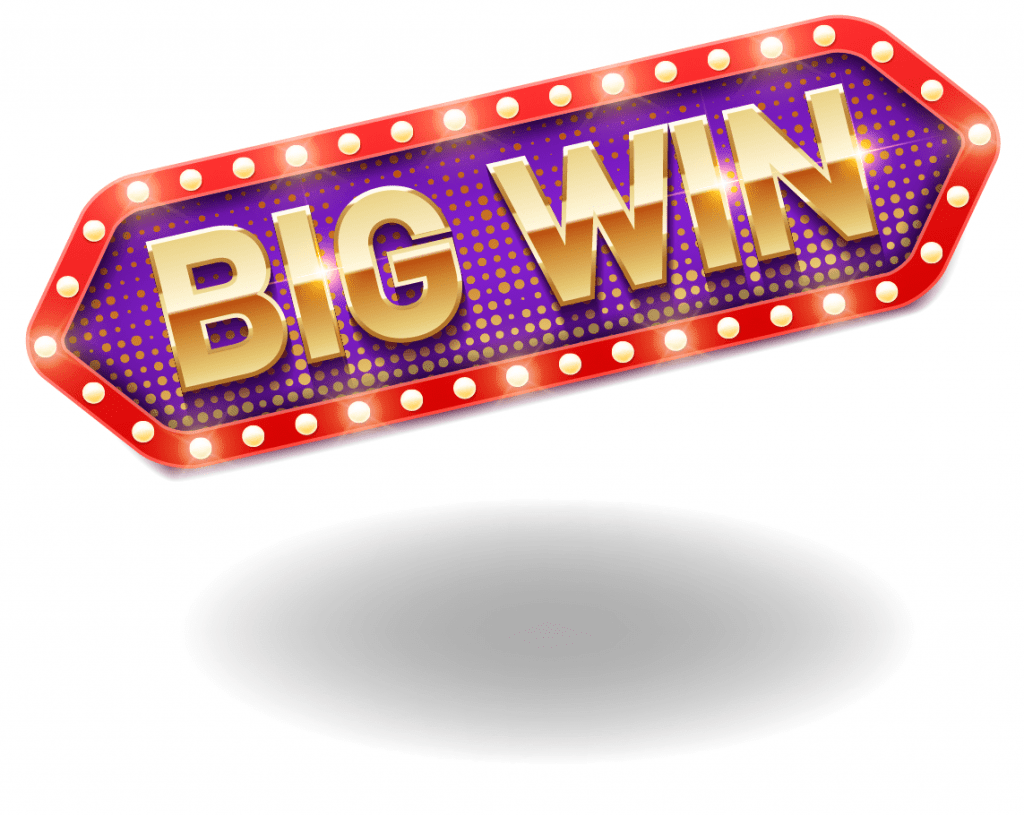 TIKA BAHADUR DAHAL •  ROSALIE MARCELLONES VILLANUEVA •  CARLA FLORES • DHARMENDRA CHAUDHARY •  FRANK ADJEL • HASSAN RAZA ALI RAZA
FRANK TACCAD SIBBALUCA •  EDNA GARCIA DELA CRUZ • SHUKURJON KOBILJONOV •  Purushottam Ghimire • MARIE JOYCE PAAT ACASILI • DURGANAND MUKHIYA
MOHAMMED Y I ABUDAQA •  Rodel Basilio Magsino •  SUREA MUSOKE NAKITYO • OMAR RICHARD ALHALABI •  JRAJ KUMAR MAHATO • MOHSIN IQBAL MUHAMMAD BASHIR
THEMES JR UYANID DALUGDUG •  CHENNIE JAY RAMOS RABASIO • SUPHIAN YAHYA NGALIWATA •  SANU CHAKKUPURACKEL ABRAHAM •  OYATULLO ADKHAMOV • DILSAD ANSARI
MOUSTAPHA DIOP •  AILA ANGELOU NOBILLOS ALAVANZA •  CHITRA BAHADUR NEPALI • KANCHAN NEPALI •  LAWRENCE LUTEETE • PEARL NINA VILLAR DE LA TORRE
NAEEM AKHTAR SALEEM AKHTAR •  RANDY BARLAS CRUZAT • MUKESHGIRI DEVRAJGIRI •  IRAH BEAM CELIS EMBOLTORIO • AKHIL NAUSHAD KHAN • Rongai Learnmore Manzero
ESTER CABLITAS BUSTILLOS •  MIRGAFUR MIRNOSIR UGLI MIRJASUROV • SATPALSINGH CHAMKAURSINGH •  Jose Jr Acapulco Lastrilla • PRADIP THAKURI • EDDY KISOLO
SINNEH KANU •  NODIRBEK ZOKIROV • JOMAICA ONA LUNA •  REGAUNATHAN KARAPADEETATHIL PARAMESWARAN • AMIT KHADKA •  AMY BAGANG ESCALANTE
JOSE VINSHOY FERNANDO • DERRICK LOBO • EZI AGBO •  NAISA MAE KAMID PINEDA • JEFFERSON SIBLERO CLARION •  LAXMAN POTHARAJU • JONAHMAE MAREGMENMIGUEL
MARIANNE TORINO DEL MUNDO •  ALEX GIBAO GANDI • RAM CHANDRA BASHYAL •  TUMAR ULAN KYZY • AFZAL BASHA SHAIK SHAIK ANWAR BASHA •  AAKASH BISTA • JAYKUMAR RAUT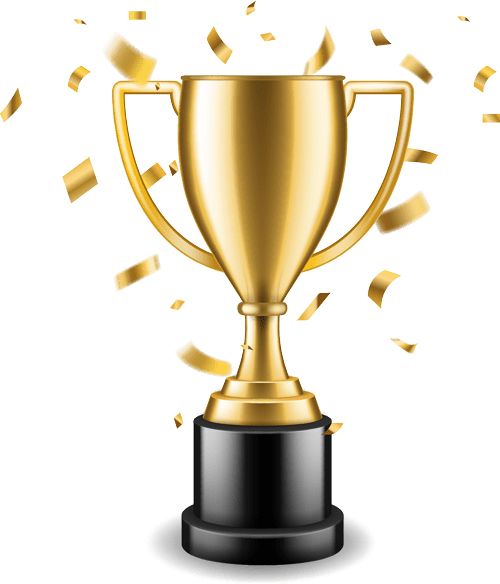 Balbir Singh Giyan Singh •  NANCY WANJIKU KAGWANJA •  Christine Cabingao Batayola • GOVINDA BASEL •  BENEDICT SANCHEZ MANGALAO • NARAYAN BHUJEL MAN BAHADUR BHUJEL • ARNEL VALENCIA LAGMAN
JEDAH ERER •  MAYBEL MENDOZA ANDALLO • AMINATA DIABY
ALEXANDRA BARIAS SAPITAN •  Iikhomjon Rakhmatjonov • NINA STEPANYAN • ERMIAS TEFERA YEMER • JESSIE KATHLEEN GO CAPARAS •  Raju Jaudi Isak Roddy Jaudi • JONALD TANGO AN TANO • JOVELYN ERONICO ALIBAYAN •  ASIF KHALIL LAMBADE • ALI RAZA MUHAMMAD BOOTA
DINESH KANDEL • ELMER CACAL CULANG • ANN MARILY CANLAS SANTOS •  DAVRONBEK IBROKHIM UGLI TUHTABOYEV • MICHAEL WUMBEI KPANJA •  EVIN JHOERELLE CABRAL HALON
MARAT ABDISATAR UULU •  AZIZBEK RAKHMAT JON UGLI NISHONOV • Jakhongir Komiljonov •  JAYVAY ELENITH ODOG HALASAN • ANABELLE FABIAN CUEVAS • MIRIAM EGE CASTUERA
SURAJ SIWAKOTI •  Lyra Lelia Notarte • DHAN BAHADUR CHHETRI •  JEFFREY RAMBUYON CALLO • GUILBERT ENOPIA ANDALION • Kumar Basnet
SITORA TURNIYAZOVA •  MARANGELO QUISING MEJORADA • GURPREET SINGH •  ABID KOONAMPARAMBIL ALIMON KOONAMPARAMBIL • HARISHKANNAN SETHURAJ SETHURAJ •  ITAYIJAMES MAVIYA • AGIRATU BAH • TSERING SHERPA
PHOEBE CATES AGUADA BALINGUE •  SHIB MALLA THAKURI • NARENDRA KUMAR SUNAWAR •  HABEEB TAHSEEN HABEEB MOHSIN • SONY SALLY JR CUAYSON SALE •  GANESH RAJ PANDEY • AUDREY GENE UIRAS
MAHENDRA PRASAD YADAV •  MARY ROSE LAPUZ SANTOS • BHAKTA KARKI •  BIMAL RAYAMAIHI SAHADEV RAYAMAJHI • JENISH KAYASTHA
ARIEL DIAO VILLANUEVA •  Windie Santos Andrin • JACQUELOU NUEVO GABALES • PEDRO REGALIA ALIPATER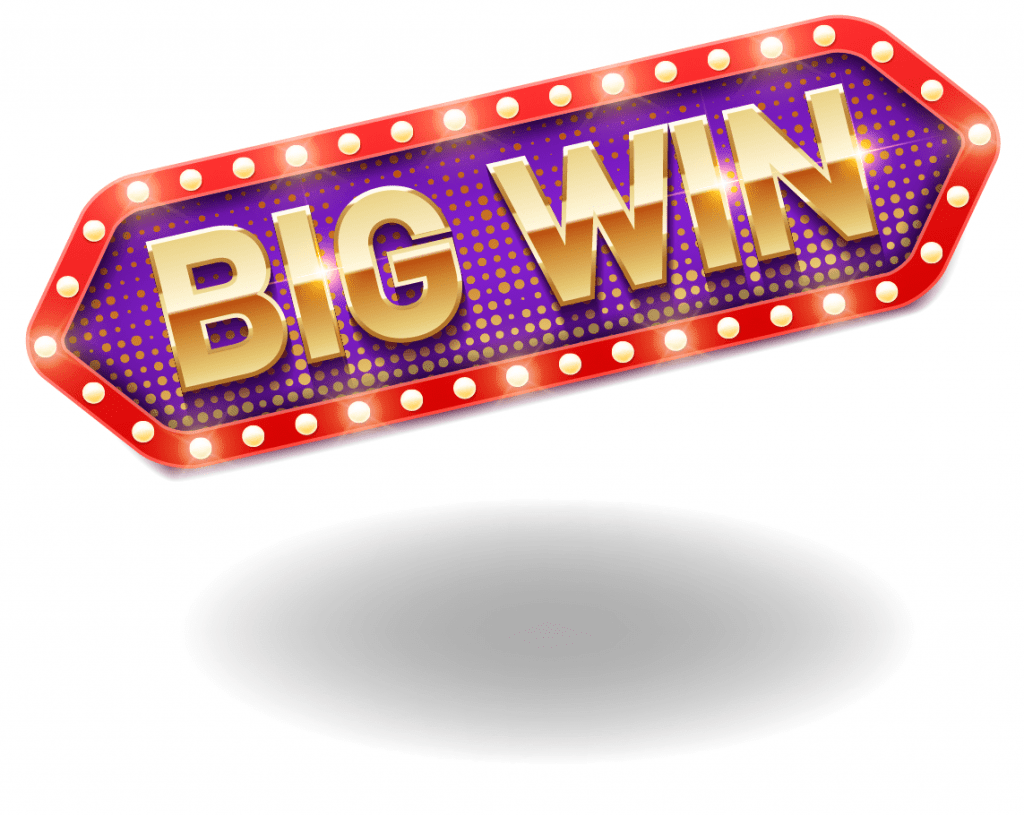 MELINDA AVILA SANTIAGO •  IMRAN MOHAMMADASHRAF • ALAMIN DHAN MIA •  JONALIE MIRAFLOR PRIVADO • JESSEBEL BANUELOS RECTA •  HENRY SSEMBUSI • JAYFER SALES BARROT •  KHUMBAHADUR GURUNG • MOSES MULINDWA • Asim Ali Zia Ul Haque
KUDZAIIDAH NYANGANI •  CHITRABIR BHUJEL • SUBAIR MACHERIPURAYIL VEEDU KUNHIMOIDEEN •  LABURAJ KHADKA • JUMA WASSAJJA LUBOWA •  HARIBAHADUR KHATRI • JONER DAGUPAN AYAG •  PATIENCE TATENDA MASONA • KHASAN KHAITOV •  CYNTHIA SAMSON ANGELES • MDSALAUDDIN ANSARI
JOSELITOSIMPAO CRUZA •  Keneth Mutyaba • RAM CHANDRA KUNWAR BII BAHADUR KUNWAR •  Asel Rakaeva • MICHAEL HENRI MACASLANG ORALLO •  Benjie Gadot Nocora • SIJOMON JOY •  Roshan Rai • JEFFREY LLAMZON PACION •  HARI PARIYAR • SHAHZEB AMAN KHAN SHAHID AMAN KHAN •  TIANXIAO XU • VENUS BALBALOSA BITOON
HAFIZ MUHAMMAD SAJID HAFIZ MUHAMMAD •  ROSALIE VIDAYO TAMAYOSA • BIMALA LAMA •  JERAMIE CUADRA • KARMA WANGEL LAMA •  JAHANGEERBADAR ABDULGHAFOOR • ALBERTO JR CANOR OMBINA • KRISTINE MARIE ALCORDO MACARAIG • RODA DE LA CRUZ BALTAZAR •  GUILLERMO DIBAL NOTARION • SABNAM SHERPA PASANG SHERPA
MARYJOY ALLADO FERNANDEZ •  OLIVER CHUAQUICO • Farisai Kowo •  ISAAC SSEMWEZI • STEPHEN YEBOAH •  NIHAD ESSA ABDELRAHMAN SHAHIN • ODESSA MAE DE ASIS RAMOS •  LIEZL MAE GARNICA OLARTE • RAJKUMAR GUNJANARSAIAH GUNJA  •  ISHBELLE SIBUSISIWE TSOTSONGA • FARRUKH ODINAEV •  REYMAR LABADAN GALANIDA • CHERYL BOCALA MAYOR •  ABDUL AZIZ OPPONG • MARILOU SORIANO BALDELOMAR •  MARK LOUIE VELASQUEZ ORTEGA • EDWIN YUZON ATIENZA •  JULIUS ZAMORA LEOCARIO • Elvie Malubay Buenaventura
Promotion dates: 28 September 2021 – 27 October 2021.
Draw Dates:
Week 1
7 October 2021
Week 2
14 October 2021
Week 3
21 October 2021
Week 4
28 October 2021
Total Winners
62 winners
62 winners
62 winners
64 winners
250
ELIGIBILITY FOR
All Customers who registered on payit
The user who downloads the app but doesn't register on payit wallet, will not be eligible to win
The user should use the wallet to send money using MoneyGram on payit to be eligible to win
The use should send a minimum of AED100 to be eligible to win
GENERAL TERMS AND CONDITIONS
The winners will be selected through electronic draw.
Duplicate entries will be disregarded.
Winners will be contacted directly on their payit registered phone numbers and emails.
There will be 250 winners in all.
The winners will be announced on weekly basis through payit website and social accounts
The winners will have their prizes delivered to them.
The winners will be required to provide proof of identity, such as Emirates ID and passport.
This promotion is only valid to payit customers.
Prizes cannot be redeemed for cash.
The promotion may be withdrawn, terminated, amended or varied at any time without prior notice to payit customers.
MONEYGRAM TERMS AND CONDITIONS
Be there, watch it live Promotion (the "Promotion") is organized by

Legal Company Name

(the "Promoter"). The Promotion is open to all residents of United Arab Emirates (UAE) aged 18 years and above, except for the following: employees (and their families), representatives and agents of the Promoter,

Company

, and MIL Overseas Limited, and their respective affiliates and subsidiary companies (including anyone else professionally connected with the Promotion).
Family member referred to in these terms and conditions includes but is not limited to: spouse, ex- spouse, child or step child, parent, step parent, grandparent, step grandparent, uncle, aunt, niece, nephew, brother, sister, step brother, step sister or first cousin.
The Promotion is open to any MoneyGram customer (the "Customer") who successfully completes a MoneyGram money transfer and send transaction through the promoter in UAE during the Promotion Period (the "Qualifying Transaction").
Upon a Customer successfully completing a Qualifying Transaction, the Customer will be eligible to enter into a draw to win a ticket to watch cricket match in UAE from October 18rd till November 14th (the "Prize").
Only 15 winners can attend one match
If any winner is subsequently found not eligible to participate in this Promotion, the Promoter may at its sole discretion forfeit or reclaim the Prize and award or dispose of the same in such manner and to such person as it deems fit.
The prize winners can't swap their prize with any other form of compensation, except if the promoter fails to deliver the prize within 7 days, in such case an AED 100 (One hundred Dirhams) monetary compensation will be given as replacement to the trip prize.
If any prize winner failed to receive the prize within 7 days for any reason that is not the promoter's mistake, the promoter may at its sole discretion forfeit or reclaim the Prize and award or dispose of the same in such manner and to such person as it deems fit.
To claim the Prize, winners must present at least one (1) valid ID and any other document as may be requested by the Promoter (

The government entity in UAE

).
Winners are responsible for tax liability, where applicable.
By entering the Promotion, all participants will be deemed to have accepted and be bound by these terms and conditions, which shall be interpreted by the Promoter at their sole discretion.
Neither the Promoter nor any other person or party associated with the Promotion shall be liable for any loss nor damage (including but not limited to indirect or consequential loss or damage) suffered or sustained in connection with either participation in this Promotion or with the use of the Prize.
The Promoter reserves the right to amend these terms and conditions or to cancel, alter or amend the Promotion at any stage, if deemed necessary in its opinion or if circumstances arise outside of its control. These terms and conditions shall be subject to the laws of the UAE.
These terms and conditions supersede all other prior terms and conditions, understandings, arrangements or agreements, whether verbal or written, in relation to the Promotion.