The campaign is open to residents of the United Arab Emirates aged 18 years or above.
Employees of Payit and its affiliated partners, as well as their immediate family members, are not eligible to participate in the campaign.
To participate, users must download and register on the Payit app during the campaign period.
Each participant can only enter the campaign once, using a single Payit account.
All eligible participants who download and register on the Payit app during the campaign period will be automatically entered into the lucky draw.
The winners will be randomly selected from the pool of eligible participants.
Three (3) lucky winners will receive two (2) movie tickets of the movie, subject to availability.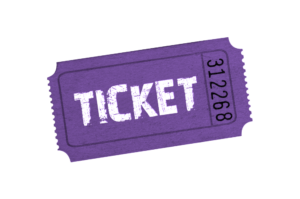 The winners will be announced on Payit's official social media channels and notified via the contact email or phone number provided during app registration.
The winners must respond to the notification within 3 days to claim their prizes.
Failure to respond within the specified time will result in disqualification, and another winner will be selected from the remaining eligible participants.
The winners must provide valid identification and other required details to claim their prizes.
The movie e-tickets will be sent to the email address used for registration on the Payit app.
Prizes are non-transferable and cannot be exchanged for cash or other items.
By participating in the campaign, the winners agree to participate in any promotional activities or public relations efforts arranged by Payit.
Personal information collected during the campaign will be used in accordance with Payit's privacy policy.
Payit reserves the right to modify, suspend, or terminate the promotion at any time without prior notice.
Participants are required to comply with all campaign rules and regulations. Any attempt to manipulate or tamper with the campaign process may result in disqualification.
Payit reserves the right to disqualify any user from the promotion if they breach any of the terms and conditions or engage in fraudulent activities.
Payit's decisions regarding the campaign, including but not limited to the selection of winners, will be final and binding.
By participating in this campaign, all participants agree to abide by these terms and conditions.
For any questions or clarifications, participants can contact Payit's customer support.

Payit reserves the right, at its absolute discretion, to amend and/or supplement these Terms and Conditions at any discretion.