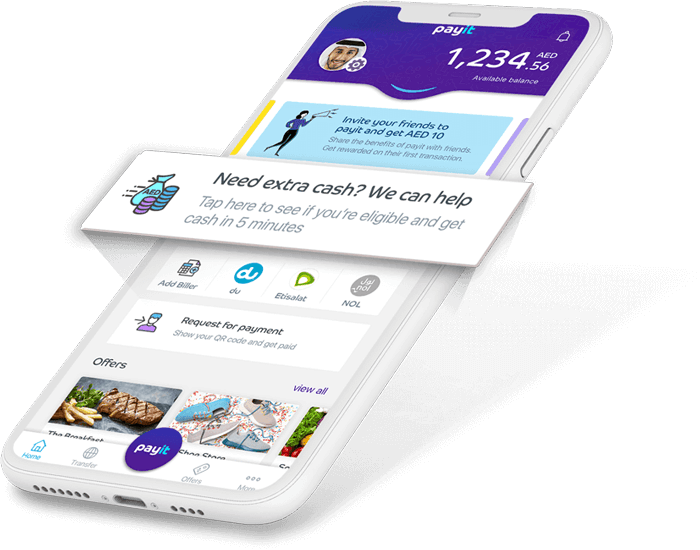 Money on Demand
Get money on demand with payit
Introducing Money on Demand for Ratibi cardholders on payit. Use payit to conveniently request for cash advance and get up to 50% of your salary.
Get up to 50% Salary Advance

Easy one-time re-payment

Easy Eligibility Check

Convenient 24x7 service
Learn More
ELIGIBILITY
Who's eligible for Money on Demand.
Your employer needs to be listed with payit. If your company is not listed, we recommend that you contact your HR department to register with payit.
You should have your monthly salary on your Ratibi account for the last 3 months. Your salary has to be between AED 1,000 to AED 4,999.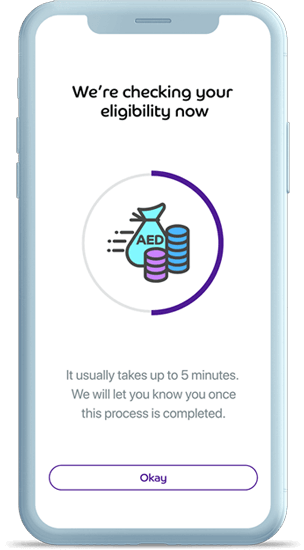 Request a cash advance directly from your
employers to your payit wallet.
Any Ratibi cardholders on payit whose company is a registered corporate can apply for Money on Demand.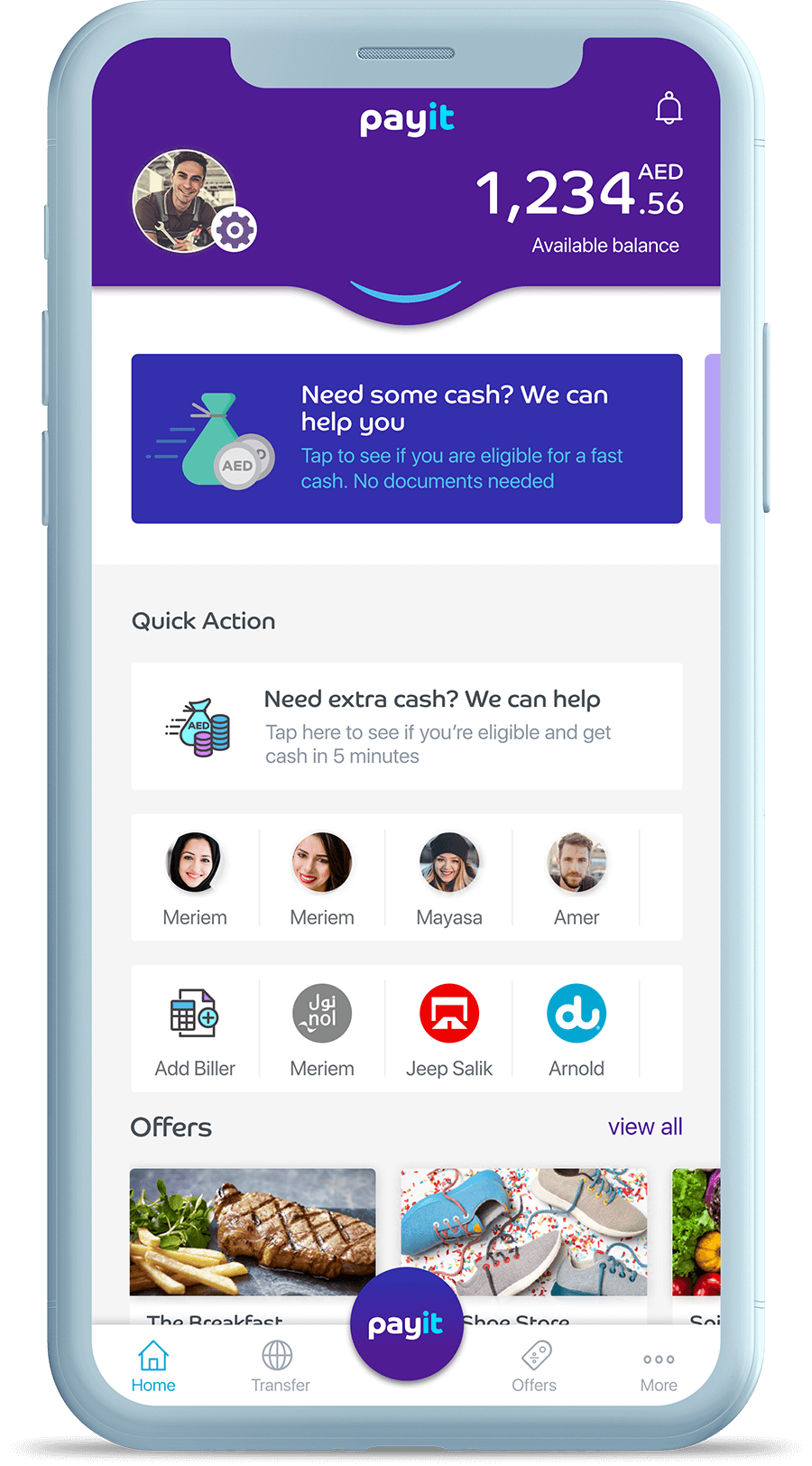 Tap on Money on Demand
On the Home Screen, tap on the Money on Demand tab.​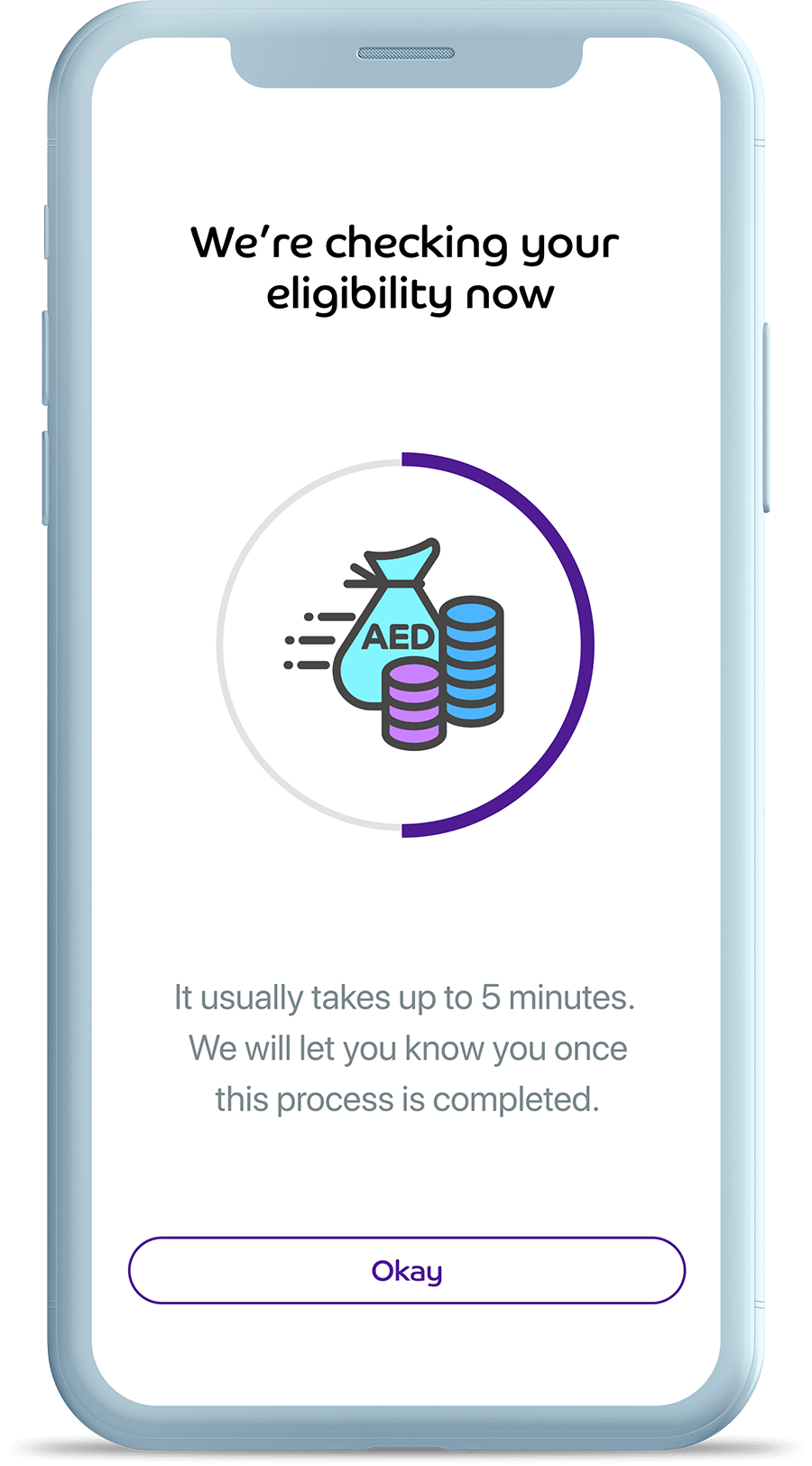 Check your Eligibility
We do a background eligibility check that lasts a couple of minutes.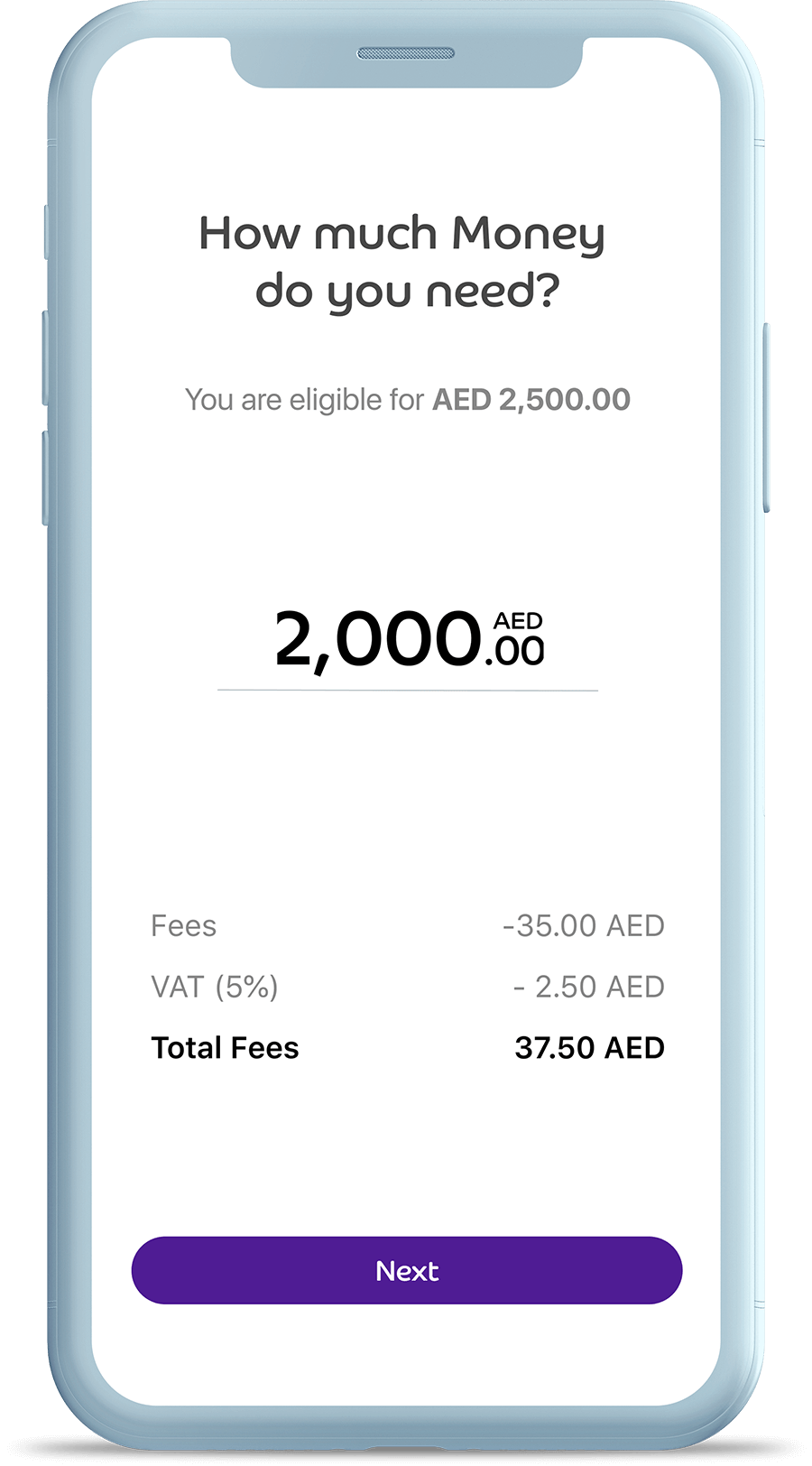 Enter the amount
Enter the amount you wish, check fees and tap on request.
Watch the Video to know more
Any Ratibi card holder whose company is registered on payit can request for Money on Demand. Watch the video to learn more.
Keeping it transparent
Fees and paying back Money on Demand.
Fees are deducted immediately as soon as funds are received into your account.
Repayment of Money on demand is done on day of your salary payment. The amount is automatically deducted from your account.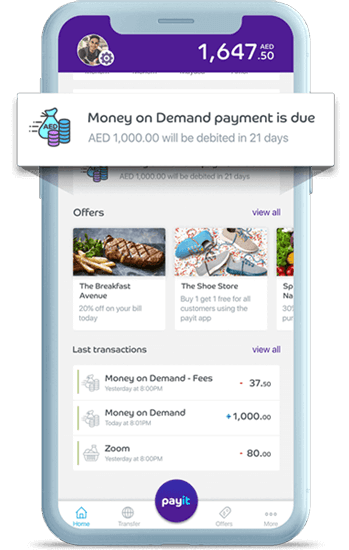 Download payit now
With payit you can shop, dine, pay bills, send money and a whole lot more. Sign up today and start using your digital wallet. Invite your friend and get rewarded once they do their first transaction on payit.
Can't see payit wallet on Google Play?
No problem. From your Android smartphone, you can download the app by tapping the button below