Pay at the speed of sound. Only with payit.
Whether you are out with your group of besties or ticking off your wish list at your favourite stores, you can now pay in just a few seconds. All you need to do is locate the QR code, scan it and you're done.
Easy to pay

Leisure & Lifestyle

Shopping

Dinning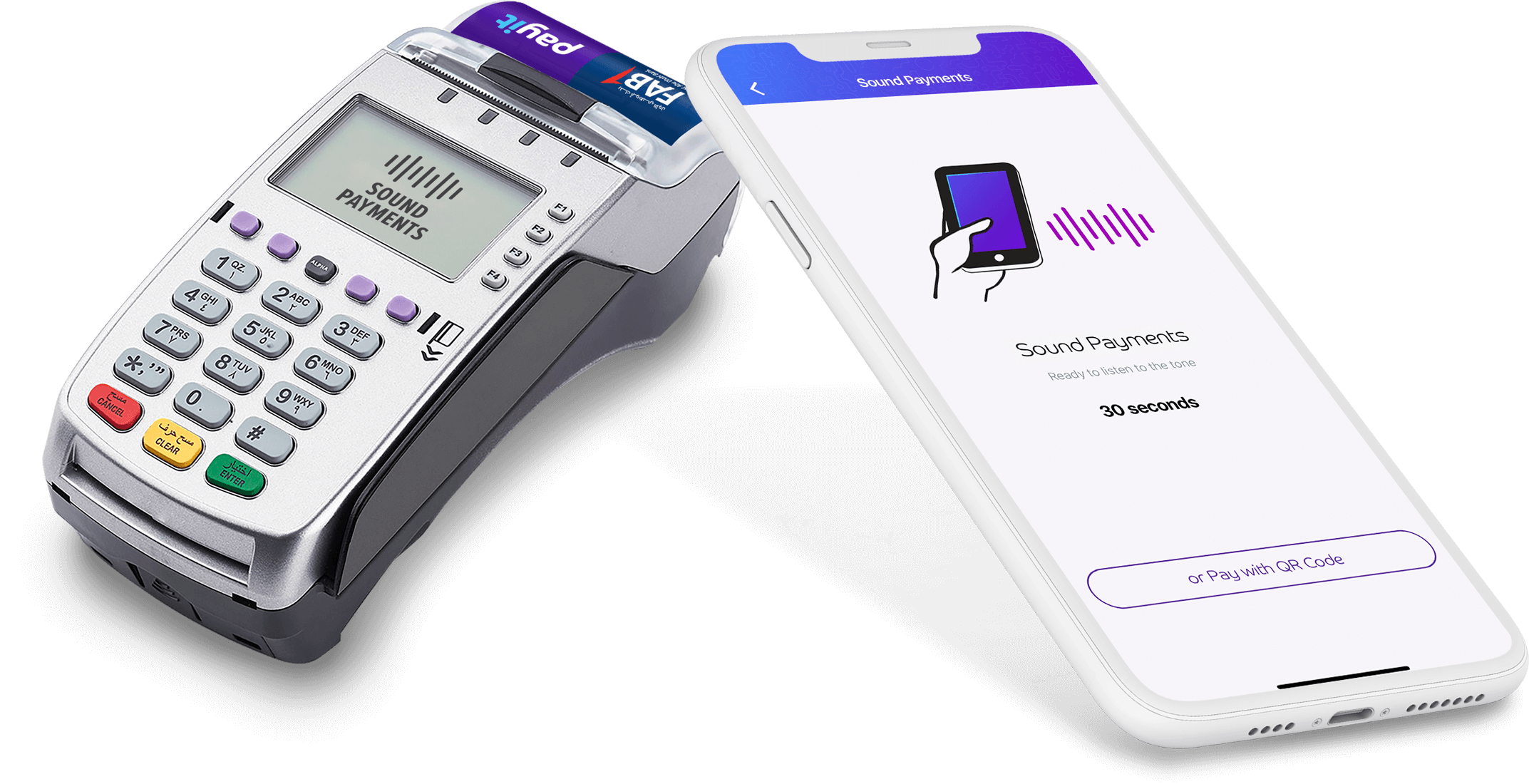 Use payit across a variety of brands
across the UAE
Why carry cash when all you need is your smartphone and payit? Discover the list of all your favourite outlets accepting payit.
How do I know if payit is accepted?
You will find a payment machine with FAB logo along with payit logo. Those machines are enabled with the sound payment technology and you can use your payit wallet to make payments by sound.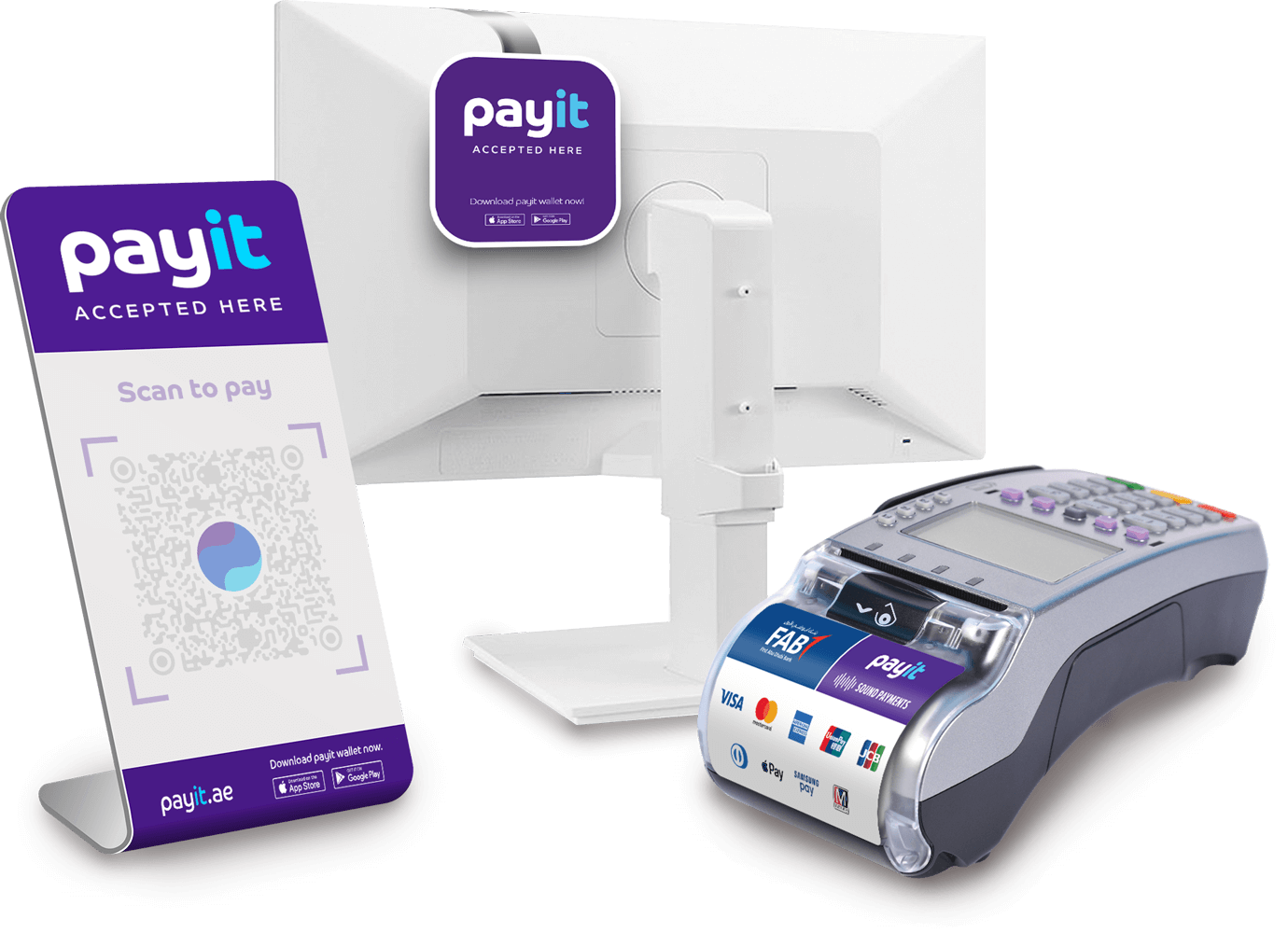 How to pay?
Our sound payment technology is designed to offer you the utmost convenience every single time.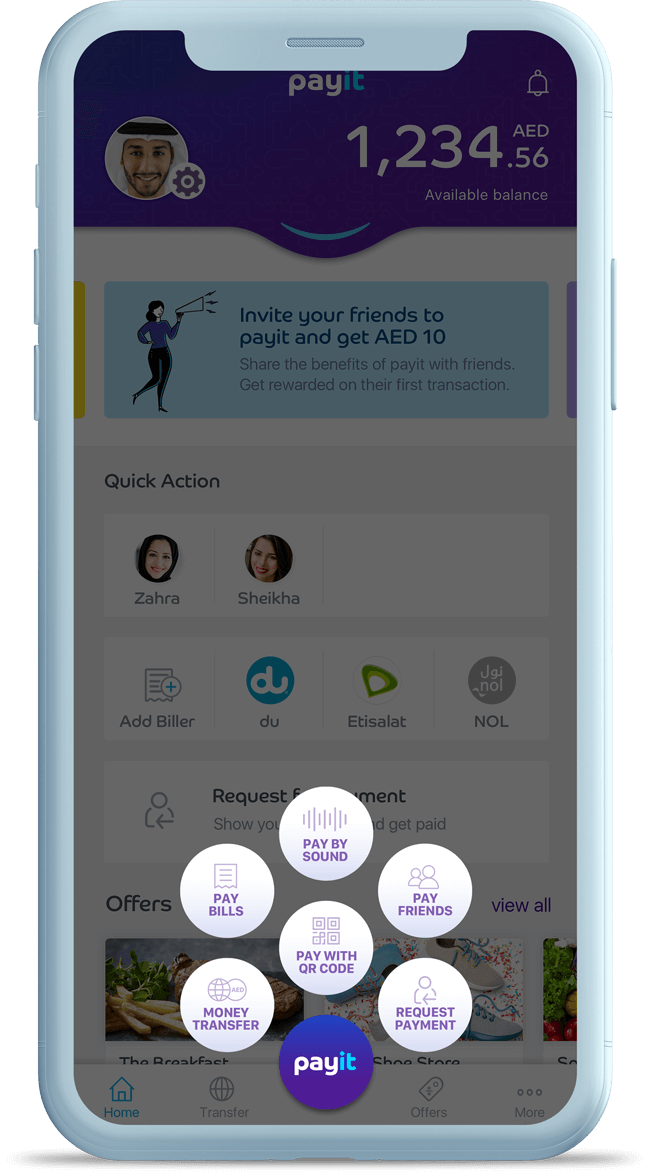 Choose Pay by Sound
Click on the "Pay" button and then choose "Pay by Sound".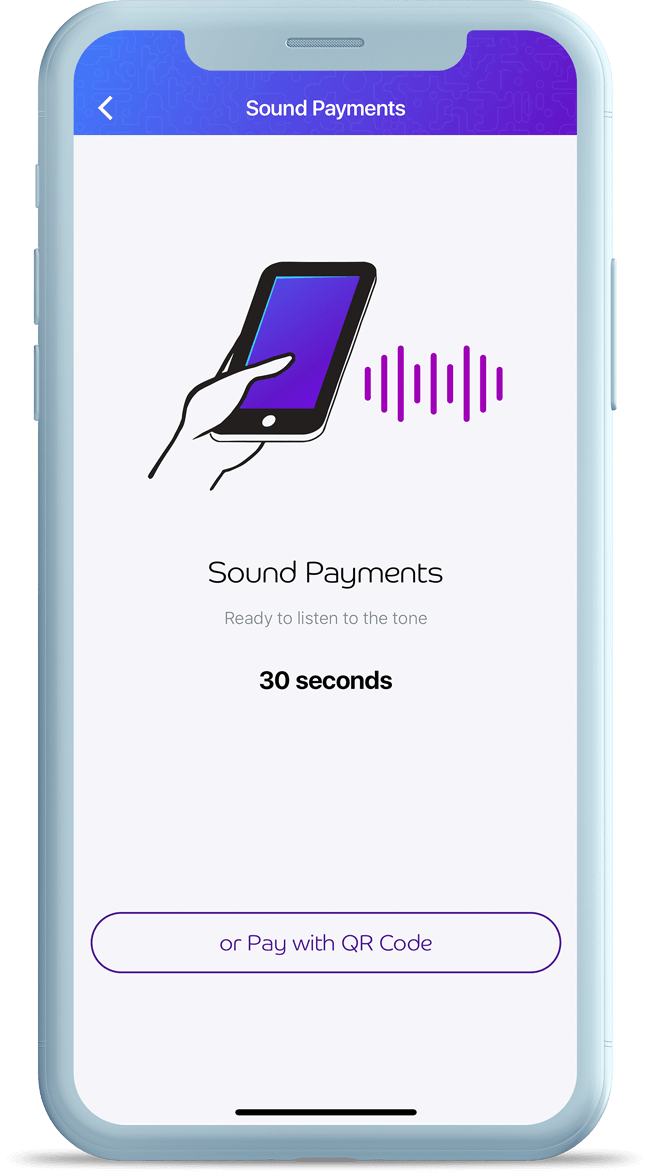 Ready to listen
The cashier will advise you to place your smartphone closer to the payment machine to hear the sound.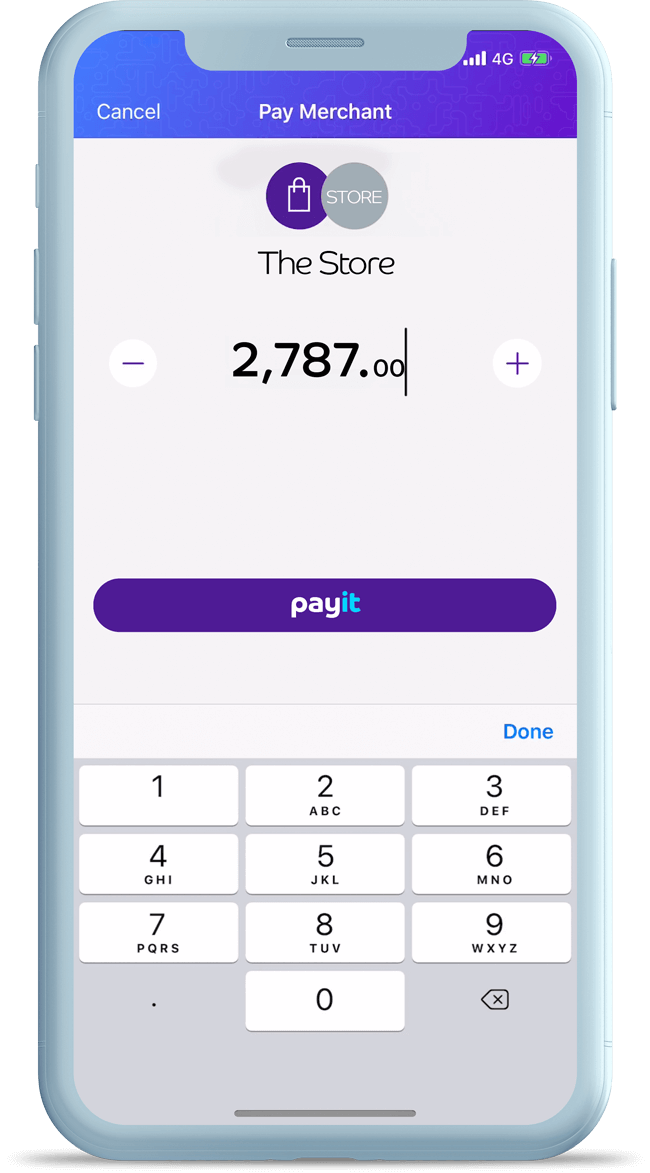 Listen & pay
Confirm the amount you need to pay and apply promo code if applicable. Tap payit to finish your purchase.